<! ========= Cool Timeline Free 1.6.3 =========>
Timeline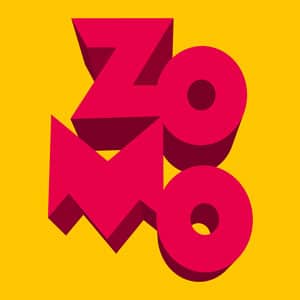 January 29
EVERYTHING HAS A BEGINNING!
2015: the year it all began The idea of creating ZOMO was born. We started planning to bring a new concept to the market with more than 50 flavors. Shortly after that, we innovated again with the creation of the Strong Mint flavor, the first product of the Strong Line.
January 29
2016 WORKING AT FULL POWER
New flavors were added to the Strong Line. We also wanted our clients to have a truly global experience. So, we launched the World Experience Line. For end the year on a high note, we launched a limited and exclusive edition for very meticulous people: The Black Edition flavor. Last but not least, Zomo Talk Show came to life; we got 1st place on Embanews Awards for best packaging design and started to plan the Kingdom arguile.
January 29
2017: STARTING A WORLD REVOLUTION
We brought all the soft drinks flavors together in a single line: Splash. The "Bonde do Busão" joined us to create an incredible night at the launching of the Strong Peach flavor. Zomo partnered with the largest Brazilian soccer team to create the Timão flavor. Kingdom arguile was released with great majesty. We organized our first simultaneous event in 30 lounges. Flavors of Brazil got an exclusive line for its own. We also won our 2nd Embanews Award for best packaging design and Best Exhibition Stand Design at the Hookah Club Show Fair in Russia.
January 29
2018 WAS CRAZY
 We changed our colors, our image, our packaging and our communication. Instead of organizing a single simultaneous event, we organized 4, in more than 50 lounges in Brazil. We partnered with popular names of the music like Hungria, MC Gui, MC WM to create the Stars Line. We also created the 1st Brazilian Smoke Ring Championship, the SmokeFun. It was the year of the World Cup, so Zomo launched the Copa Line. Last but not least, we won the award of Most Expected Tobacco of the Year in Spain. The 80 feet rosh by Hookah John arrived. We rode Lamborghinis, we smoke in the snow, we went skydiving… we almost got out of breath for doing so much.
January 29
THERE IS MUCH MORE PLANNED FOR 2019
The year has just begun and here we are, with huge projects ahead. Stay in touch for the next 365 days to keep up with our adventures! We'll see ya!